Out-Qualifying Questions for the Malaysian GP 2012
03-20-2012, 11:06 PM
Tension_36th
Location: MARS
Planet Mars Admin

Posts: 1,913
Joined: Oct 2009
Reputation: 0

Out-Qualifying Questions for the Malaysian GP 2012
Just a quick reminder of what you need to predict:
Q1) Predict the Top 10 Race finishing Drivers
Q2) Predict the Top 3 Qualifying Order
Q3) Predict Pole Time
Q4) Predict Fastest Lap of the Race and the Driver Name
Q5) How many places will Grosjean make up or loose compared to his starting grid position? (specify if it is a gain or loss along with number of places)
Q6)
vs
vs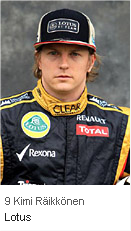 vs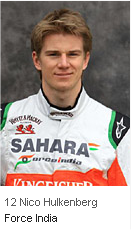 vs
So those are the questions, if you haven't signed up yet there is still time, just pop over to the registration thread!.
Don't forget the answers to this and the other standard questions must be

sent to Chrissie via PM

=> 1hr before qualifying starts
.
Good Luck Everyone!!!!
---
The real Mclaren died in 2006, the king is dead, long live the king.




Aryton SENNA, the 1 and ONLY



I'll be there to personally to slap michael shoe-licker when the "Farting Horse" empire falls and its years of cheating exposed.


Return to Top